Welcome to Blue Dot Seats
At Blue Dot Seats, we pride ourselves on the ability to create a competitive advantage for you. To further differentiate our company from competitors, we have expanded our options to include additional technologies, sponsorship packages and strategic relationships all of which increase attendance, ticket revenues, merchandise sales and other sources of income. For the promoter, these strategies increase profitability and exposure for their event. For the sponsor, these strategies expand their promotional campaign from a few weeks preceding the event to span over the entire year. Blue Dot Seats increases sponsorship revenues and enhances existing promoter and retailer relationships by driving revenue to sponsors and their brands. Our proprietary software accurately tracks product sales and provides event-specific return on investment. Blue Dot Seats offers a solution that utilizes mobile and digital technologies supported by national and local media that delivers a better experience for the fan, the promoter and the venue. By leveraging the synergies of data-driven technologies with best-of-breed ticketing platforms that support fans' event engagement, we can revolutionize the ticketing industry with an end-to-end experience that cannot be matched.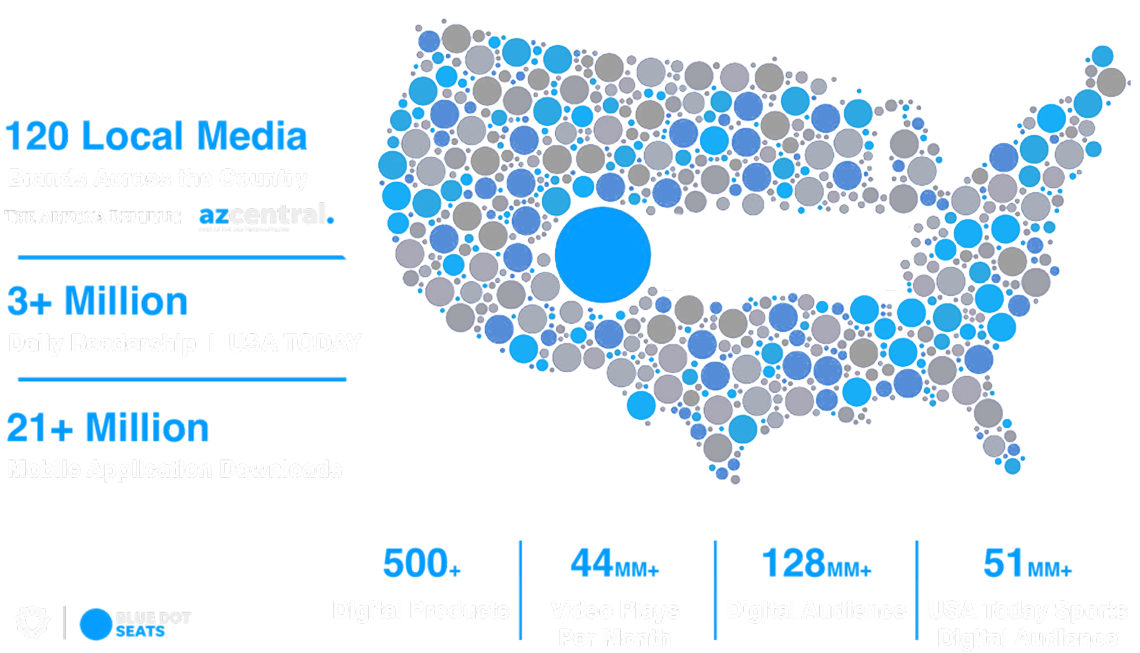 What People are Saying

The evolution of ticketing has begun, and we are at the forefront.
The on-site execution of the new ticketing system went extremely well, and we received great feedback from many sources. Vendors loved it. Security loved it. Staff loved it. Our membership loved it. The RFID technology helped us take access control to a much higher standard.
For the first time in our company's history, we are able to accurately measure the ROI derived from an event sponsorship campaign.
Leadership Team